Suika Game Online (Watermelon Game)
Suika Game, known as the Watermelon Game, is taking the world by storm. It's a super simple game where you put different fruits into a box, one by one. People all around the world love it, and you can even watch others play it on platforms like Twitch, YouTube, and TikTok.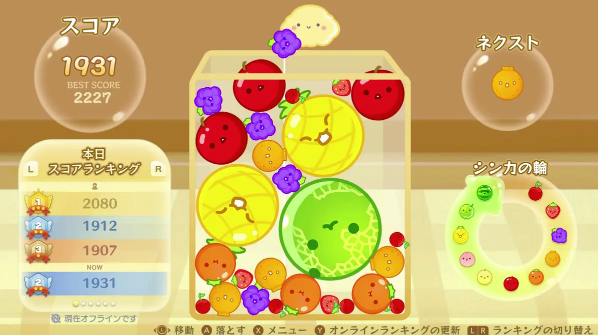 How to Play Suika Game
Playing Suika Game is a breeze. You just drop different fruits into a box. The fun part is when the same kinds of fruits touch, they combine to make bigger ones, like a fruity party.
The best fruit you can make is a watermelon, and that earns you the most points. But be careful not to let the fruits fall out of the box, or the game ends.
Fruits you can use in Suika Game include cherries, strawberries, grapes, dekopons, oranges, apples, pears, peaches, pineapples, melons, and watermelons.
Frequently Asked Questions
What platforms can I play Suika Game on?
Suika Game is available on different platforms, including PCs, smartphones, and gaming consoles. You can play it on your computer, phone, or Nintendo Switch, for example.
Is Suika Game free to play?
Suika Game is often free to play, but there might be things you can buy in the game to make it even more fun. The cost can change depending on where you play it and which version you choose.
Why is Suika Watermelon Game so popular, and who are the famous people who play it?
Suika Game became famous because people who make videos and stream their games talked about it. People like VTubers from Japan and artists like Ado made it popular, and many people started watching it on websites like Twitch. They had a big impact on the game's popularity.